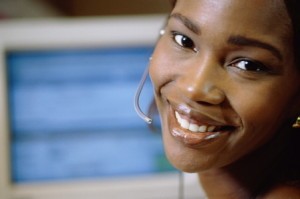 Coffee, tea, wine, dark foods, and age are the main causes of reversible teeth staining. They can cause everything from a slight yellowing of the teeth to dark spots.  For many patients, these stains can be removed or lightened by whitening them, a process often called "bleaching".
The current methods of whitening teeth include store-bought kits, in-office procedures, and custom-made take home kits. While store-bought whitening kits are popular, they are rarely effective enough to change your smile for longer than a few weeks at a time. Studies indicate that professional strength take-home kits worn as prescribed provide the most sustainable whitening over time.  That's why Dr. Victor recommends custom take home trays and whitening systems.
Some people indicate that they notice tooth and gum sensitivity when using whitening products.  However, recent developments have made dramatic improvements in desensitization.  Dr. Victor prescribes professional strength Nite White ACP and Day White ACP.  Both products contain 3 desensitizers:  Potassium Nitrate, Fluoride and Amorphous Calcium Phosphate (ACP). No other whiteners have these 3 leading ingredients.
ACP also provides benefits beyond desensitization. It is a chemical precursor to natural hydroxyapatite minerals that are found in teeth.  ACP is clinically proven to rebuild tooth enamel and reduce the fade-back often experienced after a whitening treatment. ACP also adds luster to teeth by filling in tooth-surface defects.
Night White ACP is worn overnight for 10-14 days. Alternatively, Day White ACP has a twice-a-day wear protocol of only 30 minutes.
Talk to Dr. Victor about whether Night White ACP or Day White ACP is appropriate for you.